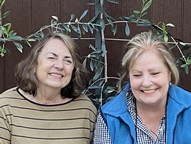 Bright and The High Country 2024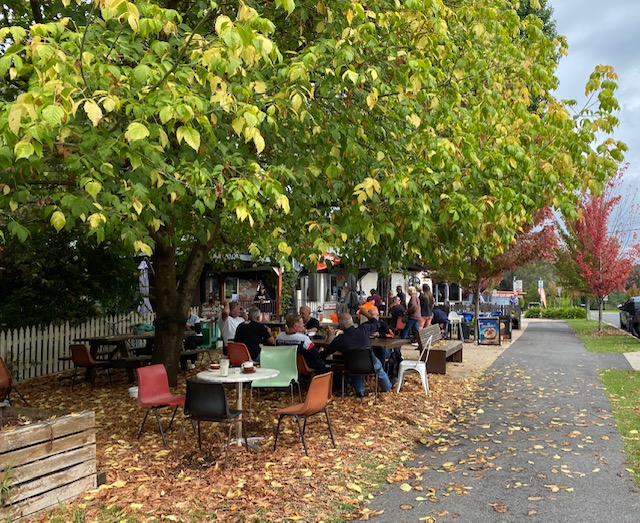 Pastel & Watercolour art workshops
Australian Tour Autumn 2024
Come and join us for 6 Days and 7 nights painting in the beautiful high country of Bright and Mt Buffalo when the weather is only a little cooler and the summer colours are turning.
To register your interest,
We are staying in cosy accommodation with each with a private bedroom and shared bathroom and full kitchen beside the Ovens River and a short stroll to the shops, coffee shops and restaurants of Bright. There will be opportunities to paint each day including Bright along the Ovens River, Forest Trails, Mt Beauty, nearby Myrtleford, Porepunkah, all have wonderful scenery
Small group




Two tutors

Staying by the Ovens River




Most artists prefer to drive.

This is a 1 hr 20 minutes road trip from Albury airport or just over 3 hours from Melbourne airport

Leave early from Melbourne and enjoy the drive through the picturesque country. Enjoy beautiful gums, grassy pastures and homesteads on the Great Alpine Rd, fields of sunflowers, Myrtleford, and Porepunkah before you arrive in Bright. After you settle in we will have a welcome gathering Sunday 17th March at 5pm before dinner. Final details including, material lists, itinerary and accommodation information and directions will be sent to you early February your final payment has been received.

Whether you are a seasoned artist or beginner you will benefit from the outdoor tuition and demonstrations and the critique sessions and relaxed conversations held in the comfortable indoors at our venue.

There are numerous inspirational painting areas in and beyond Bright which we can explore and paint. The choices available, give flexability if the weather changes.

There will be different painting options daily.

Mt Buffalo and Mt Beauty are definitely on the paintables list.

Your tutored time will have four full days and two half days painting with free afternoons to explore, paint or relax as you choose.

The final painting display will celebrate our achievements before our Farewell celebration dinner.

Book out Sunday morning March 24th



There are two options for artists planning to travel with us to this beautiful part of Victoria.
Tuition and Accommodation
We have been able to secure a number of what we consider to be the best accommodation,so close to town
with private bedrooms, a shared bathroom between two people, and fully equiped kitchen,
laundry facilities on site, lounge and verandah. We have booked these for Artists who want to stay close as a group and and take advantage of being able to
relax and simply look forward to a painting holiday with fellow artists. Enjoy the beauty of Bright, the surrounding towns and waterways and the vistas from Mt Buffalo and Mt Beauty. There will be the relaxed gatherings to watch demonstrations and solid tuition on how to improve your paintings. We will offer five group evening meals and you have the freedom to prepare your own meals in your private kitchen at other times, or visit the many restaurants nearby. There is much to explore and you will have two free afternoons to personalise your visit however you choose - exploring, visiting, resting, finishing a painting, -it's your day....
Of course non painting partners are welcome. They will not have any tuition but there is plenty to enjoy in this beautiful area.
*NB let us know
ASAP - the accommodation is seasonally very limited.
- Once we receive your deposit we will
secure your spot. See below.
Your $260 deposit will be your up front booking amount for a shared accommodation full kitchen, private bedroom and shared bathroom.
This is non refundable but may be transferred towards another future PDU workshop.
Cancellations - see below.
Secure and fund your own accommodation and join us by booking the tuition and group workshop arrangements.
Please note that we have already experienced the popularity of the area at this time of year. It is wise to secure your accommodation
as
soon as possible.
The deposit is the same amount as Option 1.
Plein air in Bright and Mt Buffalo
Julie Goldspink and Lyn Mellady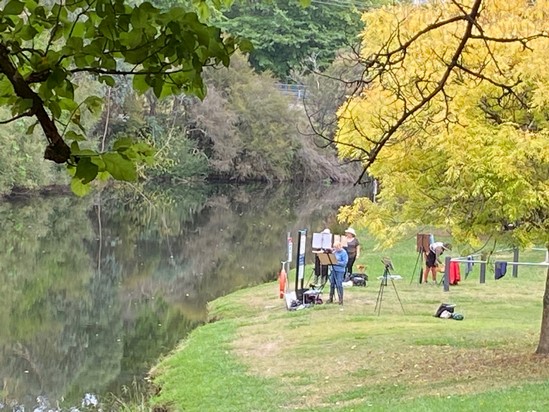 Summary of Main Details
Cost
Option one

including accommodation and workshop fees $2600 PP.




A non painter, twin sharing is welcome at a reduced fee (contact us)



Option two

workshop fee and group activities without accommodation $1300 pp

All options require the same initial deposit of $260.

which is non refundable but if you are forced to cancel it is possible to transfer that deposit amount towards a future PDU workshop.




Book Now using Paypal



Please note. If you are using PayPal, a freight charge is not applicable to workshop bookings or painting trips. A charge may appear in the 1st shopping cart page.

This

is removed by you

on the final page before you confirm your booking.




Direct bank transfers are an alternate method of payment.




If this is your preference contact Lyn or Julie and we will send you the details.

Full payment to be paid by February 1st 2024.
Cancellations
Please note
Cancellations must be in writing to lynm@mellady.com. and received by the cut off dates.
- A cancellation received before Midnight on 16th Feb:- the accommodation Venue retains a $280 fee per booking. This will be deducted from your payment and the remainder of your payment will be refunded. Any cancellations after 16th Feb 2024
(less than 30 days before our arrival)
full payment
will be required.
Travel Insurance
We advise all participants to source your own travel insurance that might include cover for cancellation, sickness etc.
Lyn Mellady – is best known for her river and seascapes in pastel and oil. She is a trained
teacher, whose travels were the start of her desire to bring home more than photo. This was the beginning of her painting career. Since 1980 her work has not only won many awards and recognition, but sharing her knowledge with tutoring Australia wide including the Australian Pastel expo in 2018 and 2022 has become her perfect mix. Lyn has five paintings in government collections, is a member of Fusionsix portrait artists, whose exhibition travelled to 3 regional galleries across Australia; is an art judge and ex AGRA president who established the Australian Art Excellence Awards with the backing of Terri Dodd and Australian Artist in 2000.
Julie Goldspink – artist, travels frequently, giving workshops Australia wide. She has many followers here and internationally wide who love her watercolours and / or teaching. Tutoring in watercolour and mixed media, with extensive knowledge in most mediums, Julie loves to paint land, rivers, sea or flowers – wherever the light falls and has a long list of awards. Julie featured on Graeme Stevenson's Put Some Colour in Your Life. Her most recent article was published in the Australian Artist Magazine in Dec,Jan 2018/19.
e $1980 is the single supplement price.(A bedroom to yourself) A twin shared room is $1590 PP.
Travel cancellation insurance is always a good option.
Please note, choice of accommodation is allocated, strictly in the order that your booking deposit is received.
Non painting partners are always welcome at group dinners/functions.
If you would like more information about this tour, contact us.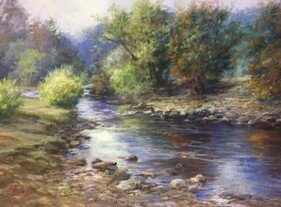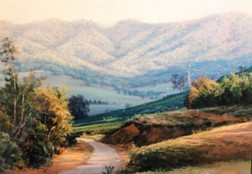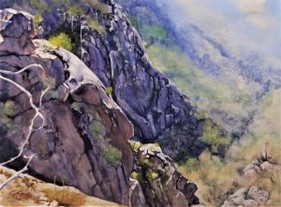 ...................................